RELIGION OF PEACE: SATANIC DEATH CULT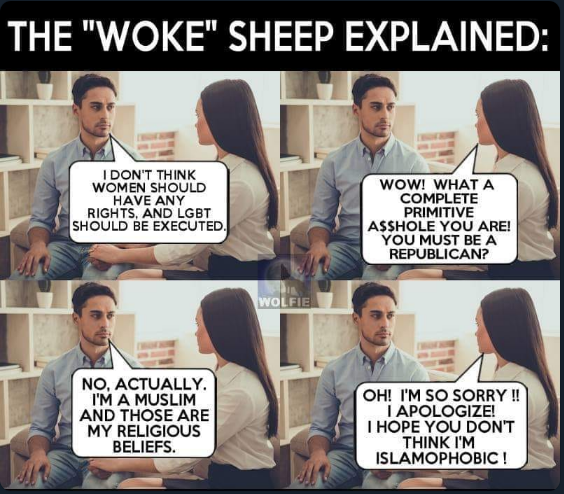 Do you know anyone in your life that this applies to? Get them help. Soon.
Perplexing is not the word.
When I have continually witnessed, in this country, our women march in the streets and complain and piss and moan about the slightest of injustices, yet look below ladies. Are you going to tell me you don't know this is what the "religion of peace", ISLAM, MUSLIMS is REALLY ALL ABOUT? Women are less important that animals in this culture of misery and death. A woman has already been defiled or raped multiple times by multiple family members before she reaches puberty, where her life becomes more of a slave existence. Women of the world need to take off the horse blinders and forget about equal pay for a while and concentrate on keeping the rape gangs, prating in our streets, forming their own police forces and infiltrating key social and political positions. We have been infiltrated. All Free Women Should BE OUTRAGED AND PROTESTING THIS BARBARIC TREATMENT OF ………..WOMEN!!!!!!!!!!!!!!!!!!!!!!!!!!!!!!!!!!!!!!!!!!!!!!!!!!!!!!!!!!!!!!!!!!!!!!!!!!!!!
WE ARE IN FOR THE FIGHT OF OUR LIVES, OF OUR WAY OF LIFE AS GOD FAMILY COUNTRY AMERICAN PATRIOTS.
HOW MUCH OF THIS IS ALREADY HAPPENING IN OUR COUNTRY?